Marja Entrich founded her skincare brand in Stockholm in 1943. She was born in Latvia, grew up in Stockholm and had now returned home after a couple of decades abroad. She had trained as a beautician at Helena Rubinstein's famous school in Paris and then worked in some of the best salons in France, Germany and Tel Aviv, Israel. She brought with her a wealth of professional knowledge and a passion for creating truly great skincare.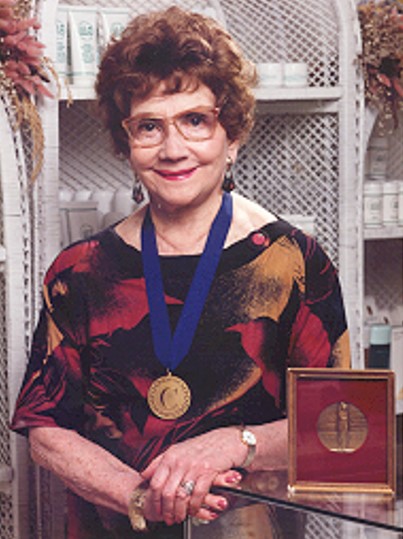 Marja Entrich had noticed that a vegetarian diet made her feel better, and it also influenced her view on skin care products. She felt that what she couldn't imagine eating, she shouldn't wear on her skin either. She therefore decided early on that all Marja Entrich products would contain only the highest quality vegetable ingredients. This at a time when the basis for almost all skin creams was wool fat, lanolin. Marja Entrich was also the first to list ingredients on her products long before it became standard. She was also clear about not testing the products on animals. Marja Entrich was also the first to use water-soluble cleansers, pH-balanced products, and argan oil as an ingredient.
She was a valued skin therapist at the Marja Clinic on Skeppargatan in Stockholm and became famous for her lymphatic massage and for treating troublesome beard growth, among other things. Marja Entrich is the only person in the world to have been awarded the Cidesco Gold Medal, the Grand Prix Estetique de Cidesco, twice: in 1957 for her massage method and in 1989 in Athens for her pioneering work in skin and body care. (Cidesco = international organisation of skin therapists.)
Marja Entrich sold the company to Gun and Timo Tammerlöv in 1982 and they continued to run it with great success. New products have been continuously developed and Marja Entrich has been sold all over the world, although the biggest markets have been Sweden and Finland. They have operated mainly in a home-sales model.
In 2020, Lectica, a family-owned group of companies with 20 years of experience as distributors of internationally renowned skincare brands, has taken over Marja Entrich as a wholly-owned subsidiary. The aim is to continue developing natural skin care products of the highest quality, manufactured according to GMP. We strive to manufacture our products in the most environmentally friendly way and also complement the range with skin care with active ingredients according to the latest scientific findings. The sales model will be broadened, especially through a digital presence and with updated websites and social media. Marja Entrich has a history of innovation without sacrificing quality and Lectica will follow the same principles as we take the brand into the future, all to create quality skincare that works in people's everyday lives.